Peter Eltink
What gets him excited?
Innovating, group dynamics, exploring how games can change behaviour, make people more productive, accelerate learning, and facilitate happiness.
What motto does he live by?
Think Big, Work Hard, Push Limits…
How did he end up at Reconsulting?
Once upon a time, two Dutch guys met each other in Mexico for a project with one of the largest global Telecommunications companies in the world. This first experience inspired further collaboration. Initially knowledge was transferred from Holland to Mexico, then little by little more international projects came on the radar screen and Peter joined the Reconsulting team out of the Mexico office.
Where has he been on the way?
Born in the Netherlands he left the country at age of 25 for a one year on stage to perform in 7 different countries. An impacting and life changing experience, showing the world how young people from 23 different nationalities can work together and produce a beautiful and inspiring musical. Currently Peter has four Mexican/Dutch children and is living in Mexico. His career has taken him to work with people from and in many countries, like: Brazil, Costa Rica, Dominican Republic, England, France, Germany, Guatemala, Morocco, Singapore, Spain, and USA.
Favourite activities
Collecting air miles, mountain biking, rafting, spending time in the Lacandona area of Chiapas, reading, sharing a cup of coffee and a good conversation.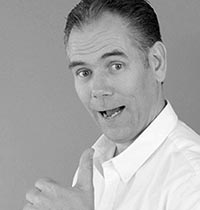 A consultant for more than 20 years and managing partner of Reconsulting in Mexico. Peter's passion lies in the quest for more productive collaboration, especially in senior management teams with intercultural diversity.
After finishing his Management Information Systems university studies in the Netherlands, Peter started his working career as a lieutenant in the Royal Dutch Army.  Following an international assignment during his military service, he wished to broaden his experience beyond the Netherlands.  Looking to explore the world and experience cultural diversity he spent a year touring through 6 countries with a professional musical and performed on stage, together with young people from 22 different nationalities.
Early Professional Career
His professional consulting career began at Deloitte Consulting Mexico. He focused on reengineering and specialized in Efficient Consumer Response, working for three years on projects in the Retail and Consumer Packaged Goods Industry in the Dominican Republic, Guatemala, Mexico, and the USA. In 1999, this international experience led him to a seven year period of working at Volkswagen's ICT division, called Gedas. At Gedas he led a global innovation project with teams spread over 13 countries, as well as three years' experience as Strategic Planning and Marketing Director.
The Innovative Entrepreneurial Phase
In 2006 Peter started his pursuit of answering the question of how to evolve traditional consulting and training into a more effective approach applicable to organizations, as well as a more attractive approach for their collaborators. Thus, the Van der Linden organization was born with a mission to innovate in consulting and human development. Together with his clients he has explored how games can change behaviour, make people more productive, accelerate learning, and facilitate happiness.
ReConsulting
In the course of 2016 a collaboration initiated with Reconsulting resulted in a merger of the Van der Linden organization into Reconsulting. Today, the company in Mexico has delivered programmes for leading companies including Airfrance-KLM, Audi México, Bayer, BMW Financial Services, Boehringer Ingelheim, Coca Cola Femsa, Faurecia, Fresenius, LeasePlan, Nissan Mexicana, SEBN México, SEBN Morocco (Sumitomo), Sensata, Shell, and Volkswagen.
Professional Development
Peter has dedicated himself to managing organizational transformation, facilitating conversations in management teams, training, and coaching. Mostly he is focused on deepening our understanding of why we act the way we act, and improving or changing group dynamics in order to realize strategies and achieve the desired individual and organizational development. He has received extensive training by Broadway actors in the USA early on in his career, later complemented by facilitating Role Play, based on the method of Karen de Galan (Netherlands). He has also been trained by Het Consulaat (Netherlands) in group dynamics, large group interventions, Team Roles and Business Theatre techniques.
Languages: Native Dutch, and working proficiency in English, Spanish and German.