Henry van der Dussen
What gets him excited?
Working on complex ambiguous or audacious problems. Breaking the problem down to the essence, trying to find new insights and focusing on big impact solutions.
What motto does he live by?
Work hard, be kind, and amazing things will happen.
How did he end up at Reconsulting?
Henry believes in a hybrid approach to consultancy and business challenges; building on social sciences, design thinking and business strategy, and applying rigour and analysis combined with creativity and intuition. At Reconsulting, Henry found an alternative for traditional consultancy approaches as well as some old Andersen colleagues…
Where has he been on the way?
Science and Business Administration / Strategy at a public-private funded knowledge program (IT, logistics) for the harbour of Rotterdam, Manager at Arthur Andersen Business Consulting, and owner and founder of two consultancy firms; OrganisetoLearn and HallemavanLoon.
Favourite activities
Outdoor trekking, travelling, spending time with his three daughters, breathing exercises, meditation and cold showers.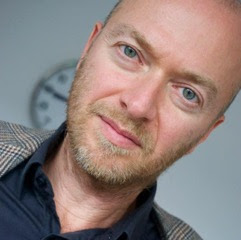 Henry is passionate about making change happen in complex environments. Always looking for new insights in human behaviour to co-create the best possible solutions and motivate people and teams to embrace change. Henry likes to design highly collaborative and immersive programs to provide the optimal environment for organisations to discover, create and get fully engaged in the challenge that lies ahead.
In 1986 Henry already had an interest in business and design. Back then he had to choose between the two. He graduated from the Rotterdam School of Management with a major in strategy, but never lost his interest in the more creative part of business; design, innovation and human behaviour.
He likes combining non-conventional tools and techniques with more conventional methods to inspire and challenge leadership teams to look differently at their business challenges. In addition he is a curious person who likes to deep-dive to develop a comprehensive understanding of the organisational issues that directly impact implementation, and the requirements for creating an ongoing capacity for strategy execution.