Terry Finerty
Where he came from?
Canada, via 21 years at Andersen Business Consulting.
Why he started Reconsulting?
To provide clients with the ability to realise their aspirations.
What I'm all about at work
Consulting where strategy meets leadership and change.
Best part of the job
When a client really appreciates the impact we've made together.
Beyond work I get a buzz from
Family, food and wine, reading, travel, golf, skiing and playing ice hockey on top of a mountain in the annual International Alpe D'Huez open air tournament.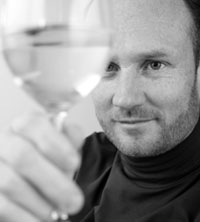 Since Founding Reconsulting Terry has helped Senior Teams improve Leadership, build healthy cultures and delivery substantial improvements in performance. 
Terry began his career at Andersen.  Originally a Chartered Accountant, Terry was one of four founders of Andersen Business Consulting in the UK in 1986, helping to grow that practice to £100m in Revenue over 14 years.  Terry was the EMEA practice leader for Andersen and helped pioneer Andersen's People Services capability.
Terry founded Reconsulting in 2003 and since then has worked with clients across a wide range of industries.  Illustrative assignments Terry has led over the years include:
Development and implementation of new Strategy and Values at Sky in the UK to support delivery of 10m subscribers
Strategy Deployment, Senior Leadership Development at Pace 2007 – 2011 supporting a turnaround from 13th in the world to #1 STB supplier globally
Strategy and Leadership Development for various PE owned software portfolio businesses leading to substantially enhanced valuations on exit
Development and implementation of a robust Annual Operating Plan and alignment process to support Substantial Growth at Misys
Strategy Deployment, Top 60 Development and Leadership Development for Top 300 leaders at Sky Deutschland
Strategy and Senior Team alignment at SMART Technologies, supporting a turnaround and new business structure
In addition to those assignments above, Terry has led more than 35 other major projects at Reconsulting for clients such as BT, Standard Life, Ford of Europe, Arriva, Laing O'Rourke, News International and G4S.
Terry and his wife Sharon have four children (now mostly grown!) and in addition Terry tries to find time for his golf, ice hockey and interests in travel and discovering new wines.
Terry holds a Bachelor of Commerce in Finance and Economics from the University of Toronto and qualified as a Chartered Accountant, through the Canadian Institute of Chartered Accountants.